Meet Margarete, one of the creators of "Gulu Beads"
Margarete, is a member of the Ruganga Lakica Women's Group who creates the beautiful handcrafted paper jewelry known as "Gulu Beads". These beads will be represented for the women at the Wilmington Flower Market (May 5 - 7th) which has benefited Delaware's children since 1921. The Flower Market not only sells flowers and plants, but hosts a wide variety of fun for the entire family. The proceeds from the sale of these beads will not only help the children of the women's group, but Delaware's children too!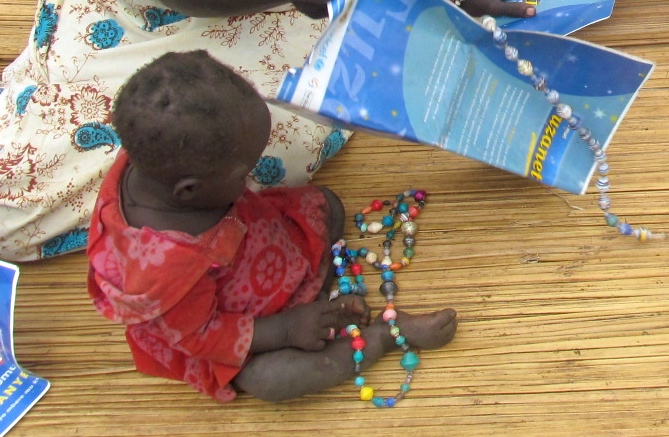 Margarete, with her young daughter, demonstrates the paper used to make these beads.